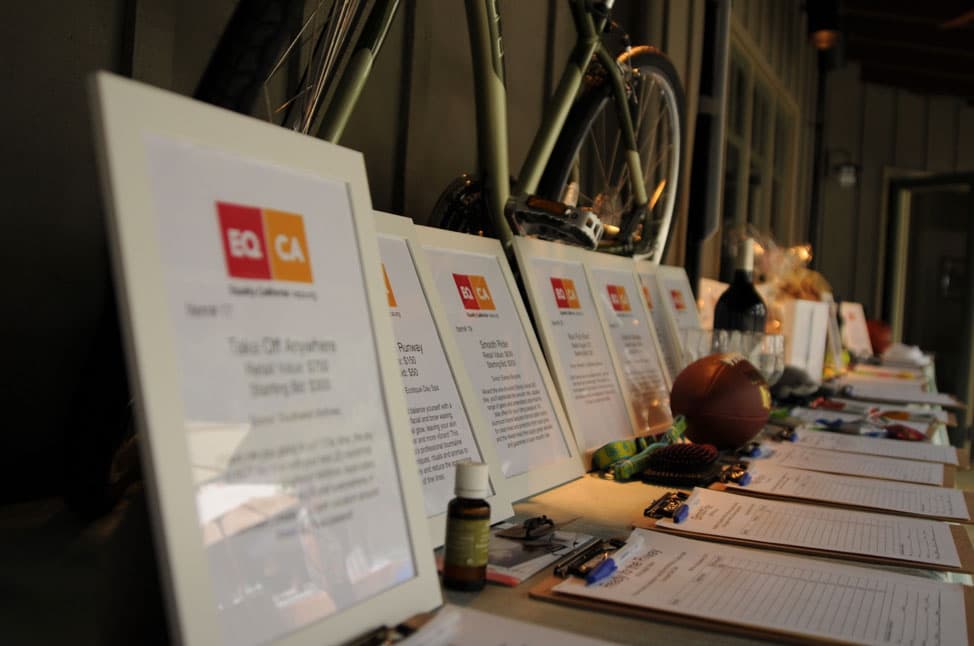 31 Jan

Make the most out of your fundraiser

For most nonprofits, the fundraising gala and/or annual fundraising event can be the most important event that they do all year. It's imperative that the staff and/or event planning company (like Zynger Events), really take into consideration and pay attention to the other areas where fundraising opportunities can be fit into the event – making the most for their efforts.

Zynger Events, one of the premier event planning companies in Los Angeles, recommends taking the following into consideration:
Auctions
Auctions are one of the most popular add-ons to any fundraising event. There are many way to run an auction, many types of auctions that you can do (live, silent, on-line), and many companies you can partner with to make the most of your efforts. Some of the most important aspects of running an action include:
Making certain that your guests know the instructions on how to take part in the auction
Make sure that staff at check in, as well as the event MC remind guests to take part in the auction
Track down your winners, make sure they pay on site
Always thank you donors and always ask them back – once someone supports you, they will generally continue to do so
Raffles
Similar to auctions, raffles can vary in them from something super simple – like an inexpensive item given out at registration, to purchasing a ticket to win something of high value that can include trips, cars, and cash. Raffles can cost anywhere from $1 to $10,000. But, be sure to check in with your local government on permits needed to conduct a raffle as part of your fundraising event – there are rules and regulations that must be followed in order to ensure you won't run into any issues.
Mobil Devices
With modern technology and the use of smart phones being so prevalent in today's society, a lot of nonprofit organizations are taking advantage of the fact that most of their guests have access to and use these devises on a regular basis. There are many programs in place that can be used as fundraising tools – not only at your event, but running up to, and after as well. Things like Facebook, Instagram and snapchat are great ways to promote your event and auction socially, so, be sure to check out the many programs available.
Print and On-Line Journals
Another potential revenue stream is the creation of a journal for your event. These can be used to sell ads, congratulatory notes to your honorees, or, in some cases coupons and discounts are offered to your guests from event sponsors – a great way for these sponsors to reach the event audience and show that they too support the same organization – which helps to build a relationship directly with those guests. While printed journals are still widely used, a lot of organizations are moving to using them digitally and either having them available on line, or on displays at the event for your guests to view. It's an easy sell for extra revenue and a great marketing tool for sponsors or others that want to show their support of any organization.
Branded Sponsorship Opportunities
You can sell and/or brand almost everything at your event – so really pay attention to the opportunities available. Some examples include:
1) Cocktail Reception Sponsors
Well you might have an overall presentation sponsor for your event, you can break your event up even further and have the sections of your event named after a sponsor – like a cocktail reception, dessert sponsor, or even a beverage sponsor. Just make sure to offer them proper exposure and it's an easy thing to do.
2) Valet Sponsors
Offer your sponsor the opportunity to place a piece of marketing materials in their vehicle as the valet brings their car back to the guests as they exit – what a nice surprise to get back into your car and have something waiting for you to remind you of the event – and, what a great way to ensure that each and every person sees the materials provided for that particular sponsor.
And more…
When planning your event, be sure to work with a professional event planning company, like Zynger Events, and make the most out of your fundraising opportunities!